5 Mistakes Organizations Make When Choosing a Silent Auction App
2018-07-31 12:00:00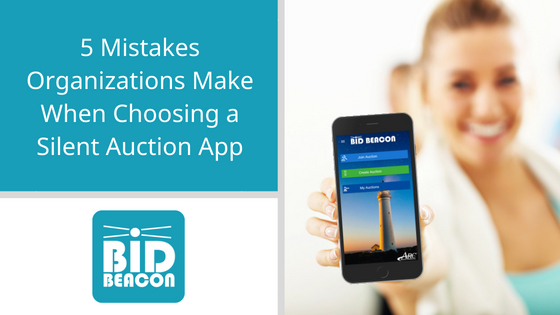 To achieve the best results, we recommend considering these key factors when choosing a mobile app for your silent auctions.
For many organizations, fundraising events are the source of much-needed financial support, without which their operations would cease to exist or be significantly reduced.
Thus, making the decision to incorporate silent auction platform into a fundraising event is one that shouldn't be made lightly.
It's imperative that the technology solutions an organization invests in are able to meet their needs and produce results that will provide continued success.
But with so many auction apps to choose from, how can organizations be confident that they are making the right decision? And what issues or red flags should they be on the lookout for?
In this blog post, we'll cover some of the most common mistakes we've seen organizations make when it comes to selecting a silent auctions app, and provide insight into features and capabilities that are highly effective and recommended.
After all, the ability to identify the right solution for your organization is crucial for the future development of your cause.
So, let's get to it!
HERE ARE THE 5 MISTAKES ORGANIZATIONS MAKE WHEN CHOOSING A SILENT AUCTION APP:
OVERLOOKING SPONSOR RECOGNITION
Sponsors are the superstars of any charitable event. They make your fundraiser possible by investing their hard-earned cash and supporting your initiative. Thus, having the ability to recognize your sponsors within your silent auctions app is a standard all organizations should uphold.
With Bid Beacon, you can add the company logos from each of your sponsors directly into the app, and have them displayed as a noticeable, eye-catching banner each time an event attendee logs into the platform.
It is one of the features that our clients appreciate the most, due to its simple uploading process and appealing advertising format.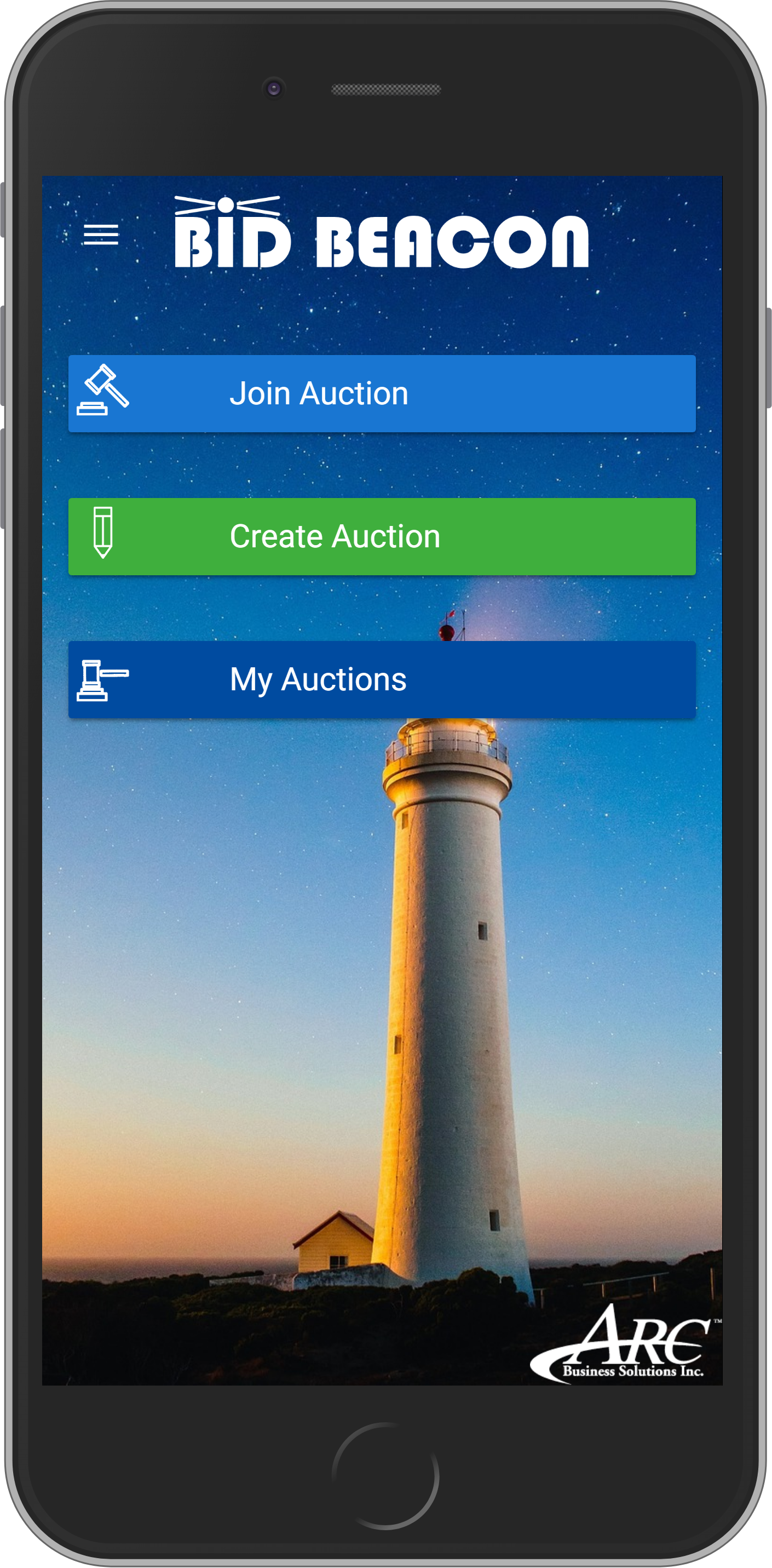 MISSING OUT ON AUTOMATIC BID EXTENSIONS
It's a strategy that has been used by bidders for as long as online auctions have been a thing - waiting until the last minute to bid, in hopes of winning a desired item.
Also, in traditional auctions, bidding continues until a fair price is reached, not when the clock hits a specific time.
This can result in frustrated bidders who feel their bids were unfairly beat, and can also prohibit your organization from securing an even higher bid on an item from interested attendees.
So, how can fundraising organizers fix this? With the Bid Beacon mobile app, you can set our auto-extend feature, which will instantly extend your auction by 5 minutes every time a new bid comes in.
This gives interested bidders the chance to counter a winning bid. It also allows you, the organizer, to achieve a fair price for your auction items - increasing the likelihood that they will be sold at or above their market value.
Pretty neat, right?
BEING RESTRICTED BY PESKY REVENUE LIMITS
Many fundraising platforms sell themselves as cost-effective silent auction solutions, only to restrict event hosts later when they begin adding their auction items and setting their bids.
Commonly, event hosts are forced to pay based on how much revenue they generate from their silent auction event. Or rates increase dramatically as the number of auction items goes up.
For many organizations that depend on the funds they generate from their silent auction events, this feels like shooting themselves in the proverbial foot before the race even starts.
With Bid Beacon, revenue limits and hidden fees are a non-issue. Why? Because we offer flat rate pricing, which we inform you of up-front. No surprises! And no increasing rates!
We know, it's almost like we're up to something. But we promise, it's just how we do business!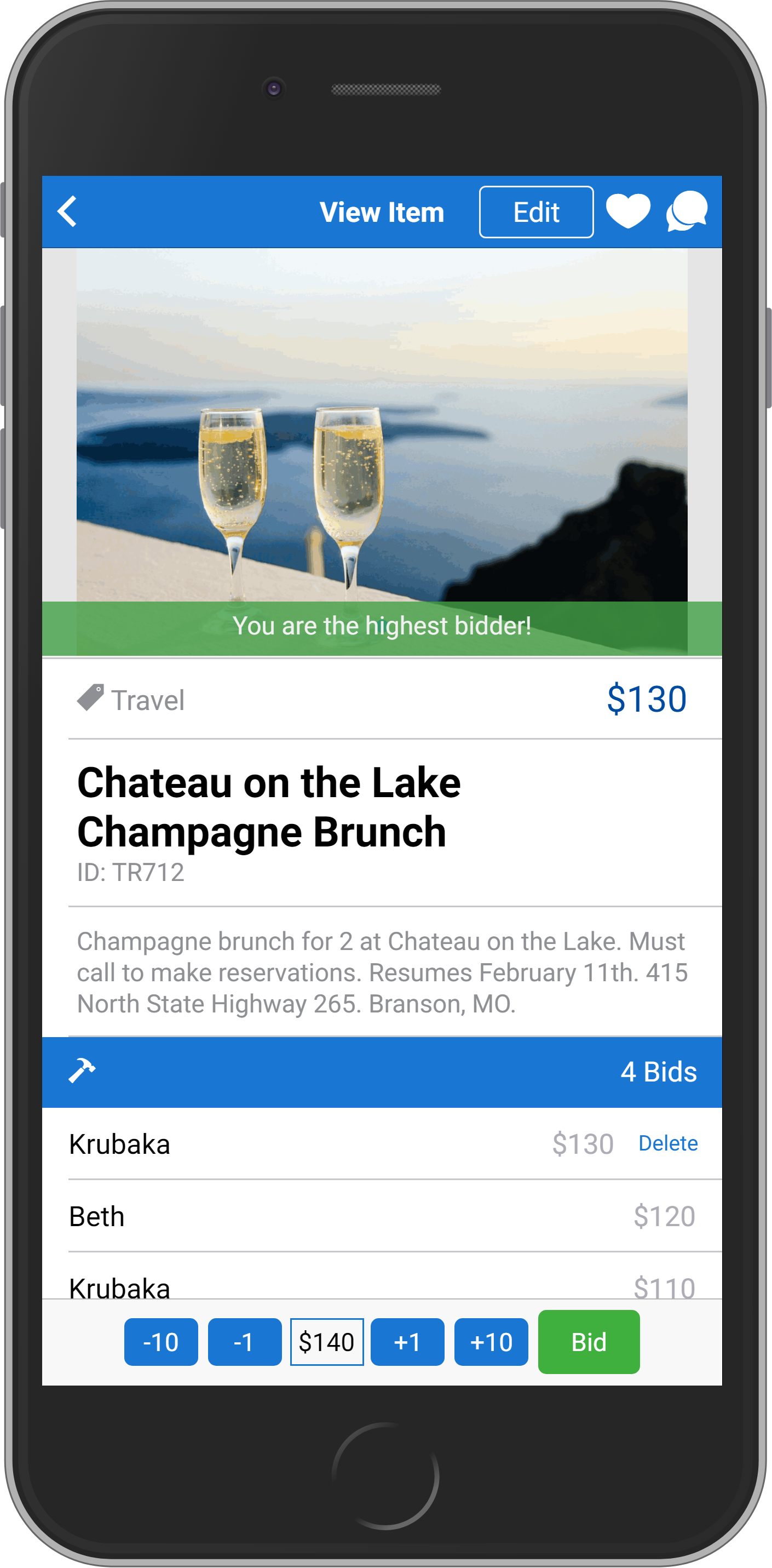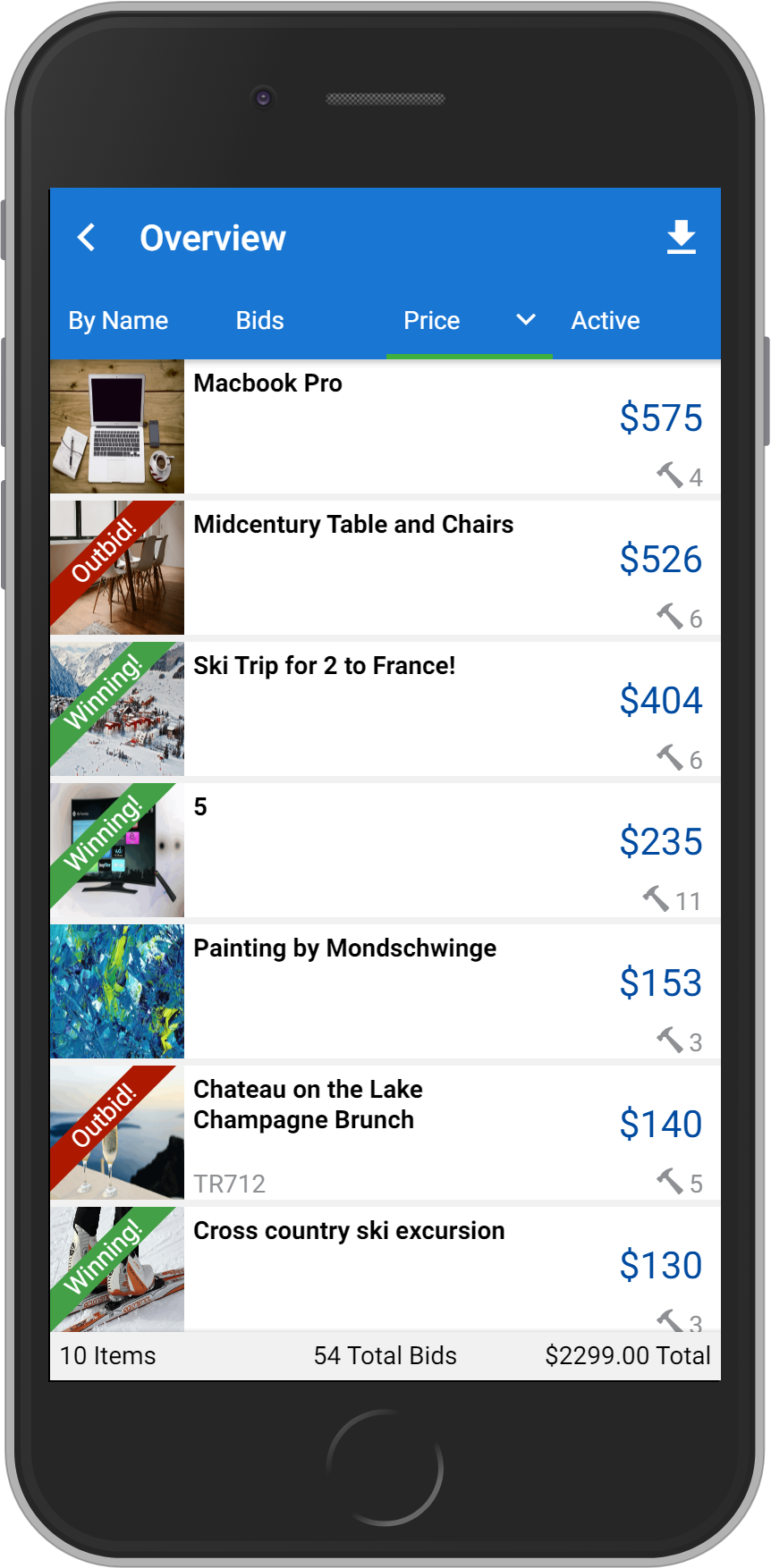 FALLING SHORT ON ATTENDEE ENGAGEMENT
Keeping your guests engaged during your silent auction is essential for raising the maximum amount of dollars possible.
Unfortunately, not every silent auctions app offers real time updates or push notifications to keep your attendees invested and interested.
But don't worry - Bid Beacon does both! We send your guests notifications directly to their mobile device when they have been outbid, and we make it possible for your attendees to follow specific items that appeal to them.
We also offer an extremely user-friendly platform, which allows guests to find the items that interest them quickly and efficiently. And all of our platforms can be displayed on a big screen, enabling guests to see auction items from anywhere they sit.
This provides a tailored experience to each of your guests, and keeps them updated by-the-second, so you never have to worry about your attendees zoning out or missing opportunities to bid!
FORGETTING ABOUT MULTI-PLATFORM FUNCTIONALITY
Many silent auction apps are only available for specific web browsers or cell phones, posing a huge problem for organizations that want to appeal to a large audience.
After all, if 45 percent of your event attendees use an Android device, and your app is only available for iPhone, you are limiting the number of people who can use your platform.
At Bid Beacon, we developed and designed our silent auctions app to be accessible across all major devices and browsers, including:
iOS devices

Android devices

Google Chrome

Mozilla Firefox

Apple Safari

Microsoft Edge
Our strategic decision to make our app a multi-platform solution ensures that our clients never have to wonder if their silent auction is accessible for their guests. A huge advantage that we know brings added value!
To achieve the best results for your organization, we recommend considering these key factors when choosing a mobile app for your fundraising initiatives.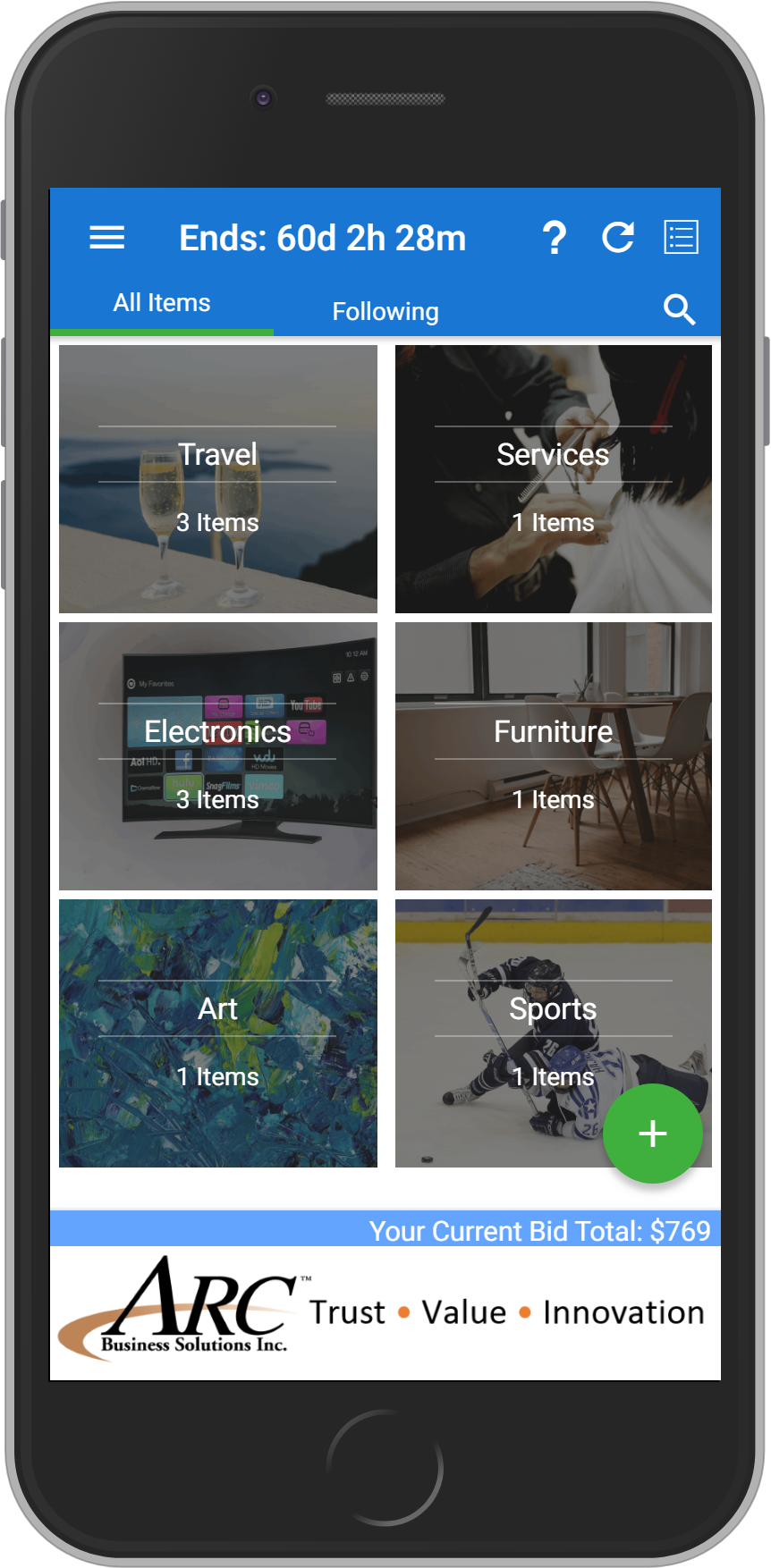 INTERESTED IN LEARNING MORE ABOUT OUR SILENT AUCTION PLATFORM? FOLLOW US ON LINKEDIN TODAY!