How to Get the Most Out of Your Golf Tournament Silent Auction
2018-08-13 13:00:00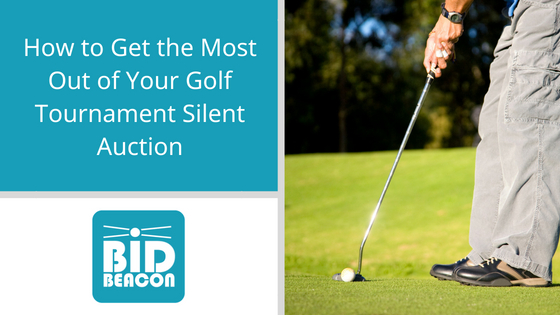 Get Unprecedented Engagement and Revenue from your Golf Tournament Silent Auction
Golf tournaments have long been a preferred fundraising activity. Men and women alike come together to tee off and enjoy a day on the green for a great cause.
In fact, golf is a key driver of charitable giving in the United States, with $3.9 billion being raised each year via tournaments and other activities related to the sport.
With such lucrative results being generated via this specific avenue of fundraising, organizations of all kinds have begun to host golf events as a means of supporting themselves and the important work that they do.
Unfortunately, however, golf tournaments have followed the same traditional format for years, with few innovative elements being introduced to keep attendees engaged and interested.
Sure, the golfing is fun and conversation is flowing, but while your guests are out on the golf course, your silent auction items sit neglected on a table. And when the guests come in for the dinner and auction, they'll mostly be sitting and eating, and not engaging with the auction.
In this blog post, we will be discussing the various ways a mobile silent auction app can massively ramp up engagement at these types of fundraisers by bringing the auction onto the greens!
Ready? Here it goes.
5 KEY BENEFITS OF SILENT AUCTIONS FOR GOLF TOURNAMENTS:
ONBOARDING AND BUILDING ANTICIPATION
You send the invitation out to your guests weeks or months in advance, and you send follow up reminders of when and where the auction is taking place. You'll probably also include a schedule of events for the big day, and mention that there will be a silent auction.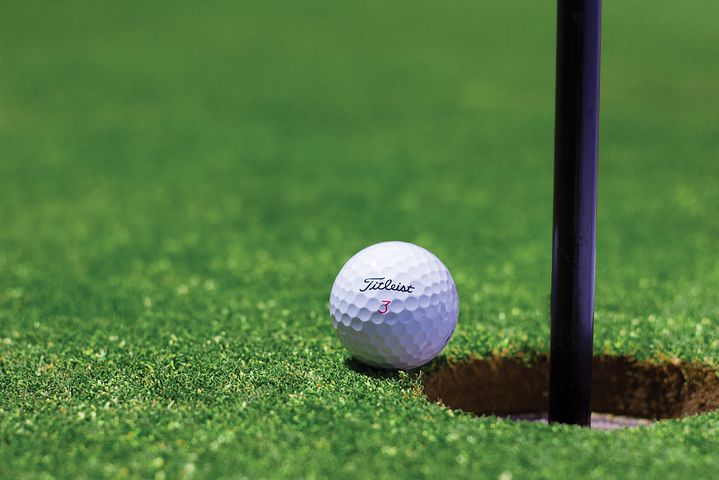 So guests will know to bring their checkbooks, but without knowing exactly for what.
Why not send another reminder a day or two before with a list of items that will be included in the auction? If they see a trip for two on offer, they can discuss it with their spouse, and even start to visualize themselves enjoying that trip in the future.
Allowing guests to preview items in advance gives them an opportunity to build a bit of an emotional bond with the item. This will increase their motivation and willingness to bid, and ultimately means more revenue for your event!
ENGAGEMENT THROUGHOUT THE DAY
Silent auctions typically take place during the dinner at the end of a day of golf. This is just the reality when your guests are scattered across many acres of greens. But there is a better way.
By loading your silent auction into a mobile app, you can extend your auction by many hours (or days)! Guests can browse the items on their phones, bid from their golf cart, and discuss the auction items with their golfing partners.
They'll even get real time push notifications when they get outbid, so they can keep on top of the items they are most interested in. And maybe taunt their bidding competitors when they see them on the green!
This increased activity builds up interest and excitement, and increases engagement with the silent auction during dinner as well.
This is extremely beneficial for organizations and nonprofits that want to maximize the bids placed on their silent auction items, since bidding can take place throughout the duration of the tournament, not just when players return to the clubhouse.
Pro tip: golf is a sport that takes time. Offer your guests cell phone charging battery packs to recharge their phones during the day in case they run dry.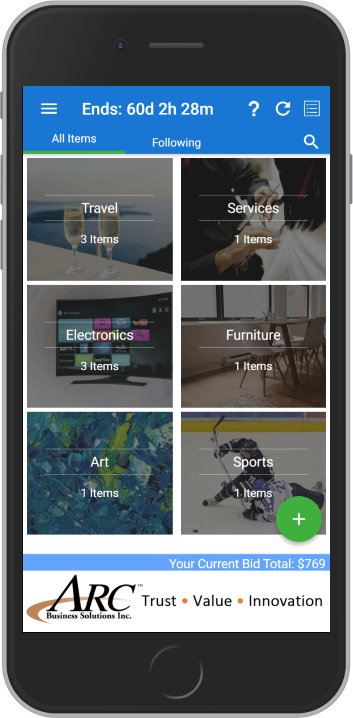 INCREASED ENGAGEMENT OVER DINNER
After returning to the club house, the continued engagement with the silent auction through an app discussed above still holds true. But now you have an opportunity to pull even more people into the silent auction and ensure you get top dollar for all your auction items.
Trying to get analytics off of bid sheets is incredibly time consuming and impractical. By digitizing your silent auction, you can quickly see which items are most popular, and more importantly, which items are not.
This is where your MC earns their stripes by drawing attention to these under-bid items, and upselling them to the guests.
If your silent auction solution provides it, you could also display live auction results on a big screen. This would be another way to provide exposure of auction items to all guests, and draw attention to items that are still going for too cheap. After all, it's easier to glance at a screen than it is to get up and read all the bid sheets on a crowded table.
Pro Tip: why not offer a prize to the top bidder of your event? Sponsors are always looking for additional ways to promote their businesses. You can ask your sponsors to each provide a swag item to include in a gift basket that will go to the highest bidder of the day. A digital auction makes identifying your top bidders easy.
GUEST BIDDING
While the benefits of a mobile silent auction app are clear, not everyone will be interested or able to download and install an app. But that's no reason to abandon the many benefits and settle for subpar revenue from your silent auction.
Guest bidding allows administrators of the silent auction to bid on behalf of users, so no guest is left behind. This provides a rich opportunity to engage on a personal level with guests, as your hosts can go from table to table and ensure all guests are aware of the silent auction.
FUNDRAISING IDEA: include a "Guide to Mobile Bidding" for your guests when you send out your advanced invites. This will reduce the amount of confusion on the day of your event, and ensure that your guests are prepared to utilize the platform. The less confusion, the more money you will raise!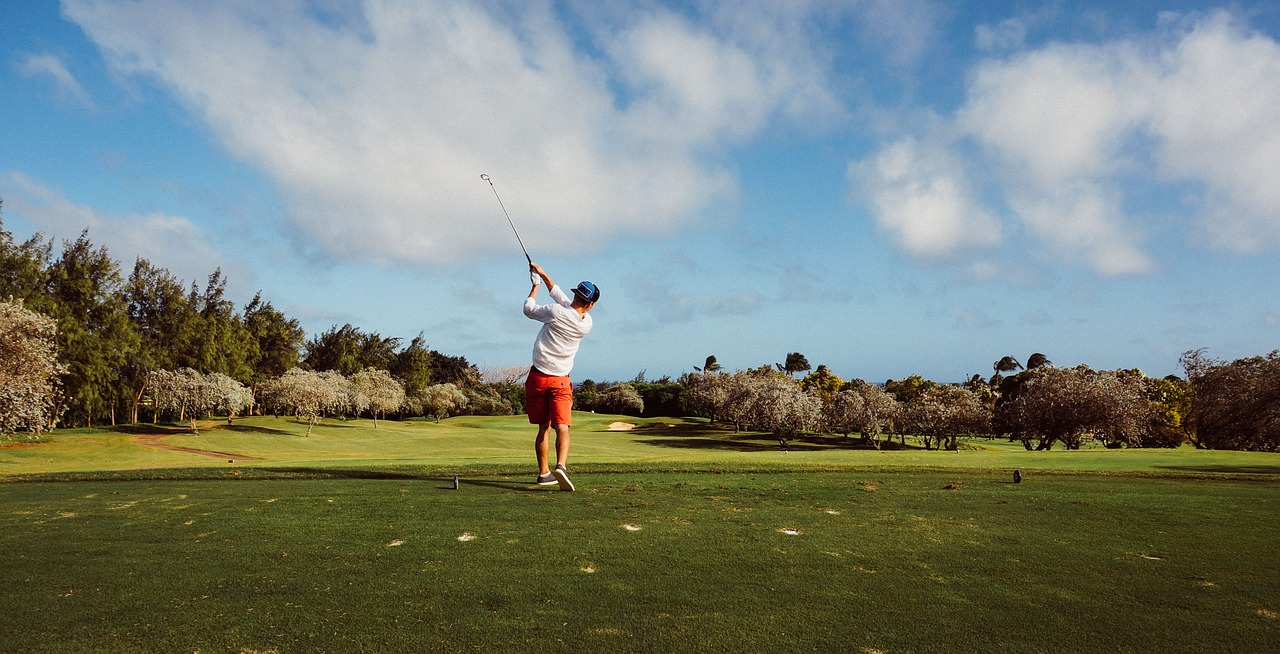 SIMPLIFIED AUCTION WRAP UP
This applies to any silent auction, but even more so to a full day event like a golf tournament. After many hours of organizing and ensuring the day goes smoothly, who has the energy to gather up bid sheets, do the math, find the guests, and collect their money?
A solid silent auction app will make your life way easier! See all the auction items grouped by winner, and keep track of who has paid and picked up their items in the palm of your hand and in real time. What could be easier?!
A lot of effort goes into organizing golf tournaments with a silent auction, so it only makes sense to utilize the tools that will give you the best return on your investment.
'But we just don't have enough time to use an app!'
The reality is, using an app should free up your time and make your life easier. If this is not the case, you are looking at the wrong app!
Our solution, Bid Beacon, makes creating your auction a breeze:
Set up your auction from your phone, snapping pictures as you go

Adding an auction item takes about one minute a piece

Transparent, flat rate pricing means can raise tens of thousands of dollars at a cost of under $100
TO LEARN MORE ABOUT HOW EASY IT IS TO INCORPORATE BID BEACON INTO YOUR NEXT CHARITABLE EVENT, CONTACT US TODAY.