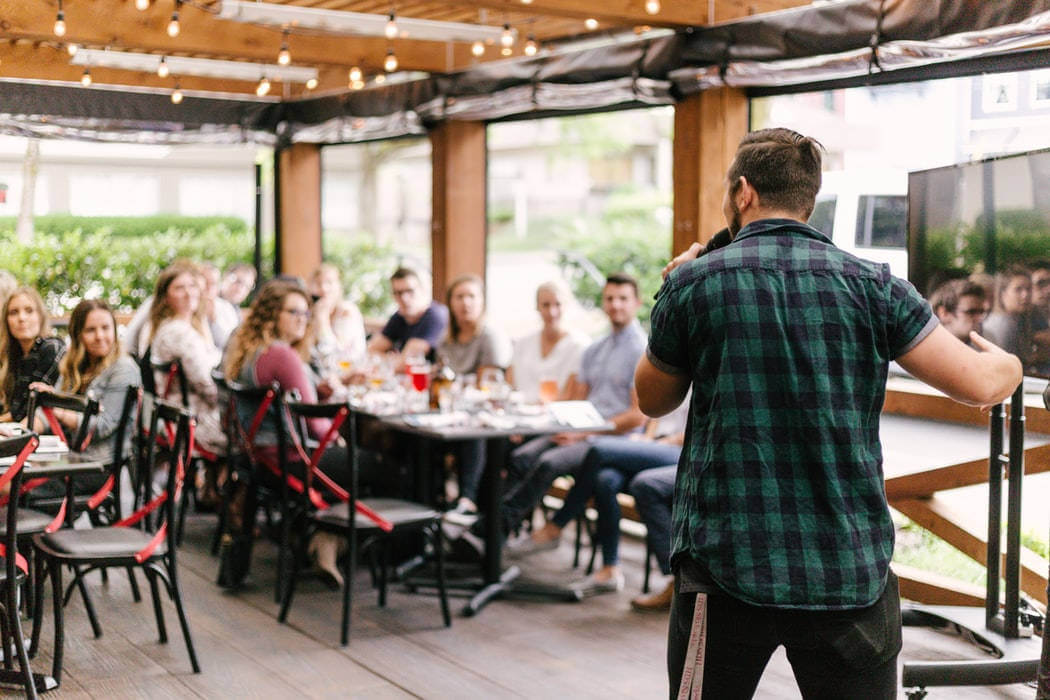 How to Use Your Silent Auction App to Make Your Next Fundraiser More Social
Get your guests buzzing about your fundraiser by following these simple steps
The more interactive and engaging your silent auction event is, the more likely it is that your guests will have a good time and participate in bidding on your auction items. 
After all, happy guests stay longer, giving them more time to consider the items that are available. 
The problem, however, is that most silent auctions are similar in how they are organized and executed, so guests often approach these events with a "If you've been to one, you've been to them all" mentality. 
So, how do you combat this? 
A mobile app is a wonderful tool for bringing an innovative edge to your event, and it's the perfect way to encourage guests to interact. 
Still uncertain about what we are getting at? 
Don't worry. We're writing this blog to share three simple steps you can complete using your live auction software to increase social activity at your events. 
Here They Are:
1. Display Your Leaderboard On a Big Screen
This is one of the best ideas for a silent auction fundraiser when it comes to boosting engagement. Allowing your guests to see which participants are the bidding the most, what they are bidding on, and what the highest bid is, keeps them intrigued while also motivating them to get on the board themselves. 
After all, everyone loves  a little friendly competition, especially when the proceeds are being put towards a good cause. 
MCs or event hosts can also reference the leaderboard to keep guests involved, or use the big screen to display auction items that are getting a lot of attention. Making guests aware of these "trending" or "hot" items increases the likelihood that they will bid in hopes of edging out their competition.
2. Promote Your Message Threads
In our Bid Beacon app, every silent auction item has its own individual message thread where your guests can post messages. 
One of our most impactful silent auction tips is to encourage your guests to chat with admin on these item threads. It's the perfect place to ask questions about the specifics of an item or simply express an interest. But most of all, it provides a convenient way for guests to interact straight from their mobile devices. 
And since texting is the preferred method of communication for 62 percent of women and 45 percent of men, this is an excellent way to give your guests what they want.
Unlike other events where cell phone use can be prohibited or frowned upon, using a mobile app at your silent auction will actually encourage your guests to be interactive on their devices. 
So why not capitalize on this? 
Have your MC or event host place cards on each table encouraging your guests to share the fact that they are at your event on social media. You can even include a branded hashtag for your event, so that all of the posts related to your event appear in one online feed. Since your guests are already using their silent auction app to participate in the fundraiser, they won't feel awkward about being on their phone while they share a quick status update on Facebook or Twitter. 
Additionally, the fact that all of your guests will be bidding via your live auction software will likely increase conversations around the table. Watch as your guests share which items they are bidding on, chat with each other via your mobile app message threads, and enjoy friendly competition with one another as they try to outbid their table mates. 
By following these three simple silent auction tips, you can create a more socially interactive experience for all who attend your fundraiser, and subsequently improve bidding rates. Plus, you'll be creating a memorable auction experience for your guests – one that could motivate them to attend your event again in the future!