Welcome to the age of online fundraising
Create your new Bid Beacon account to get started setting up your very own online auction!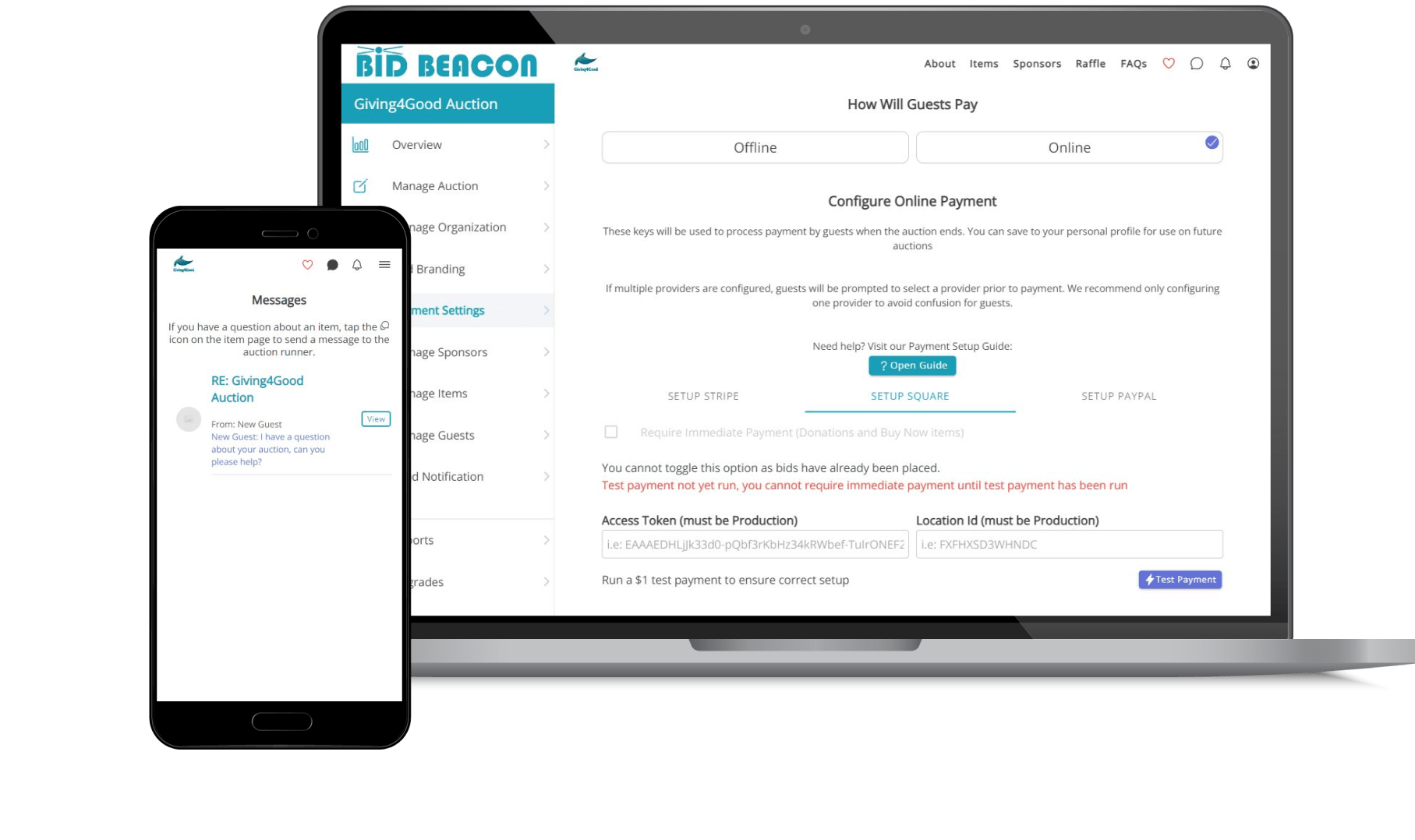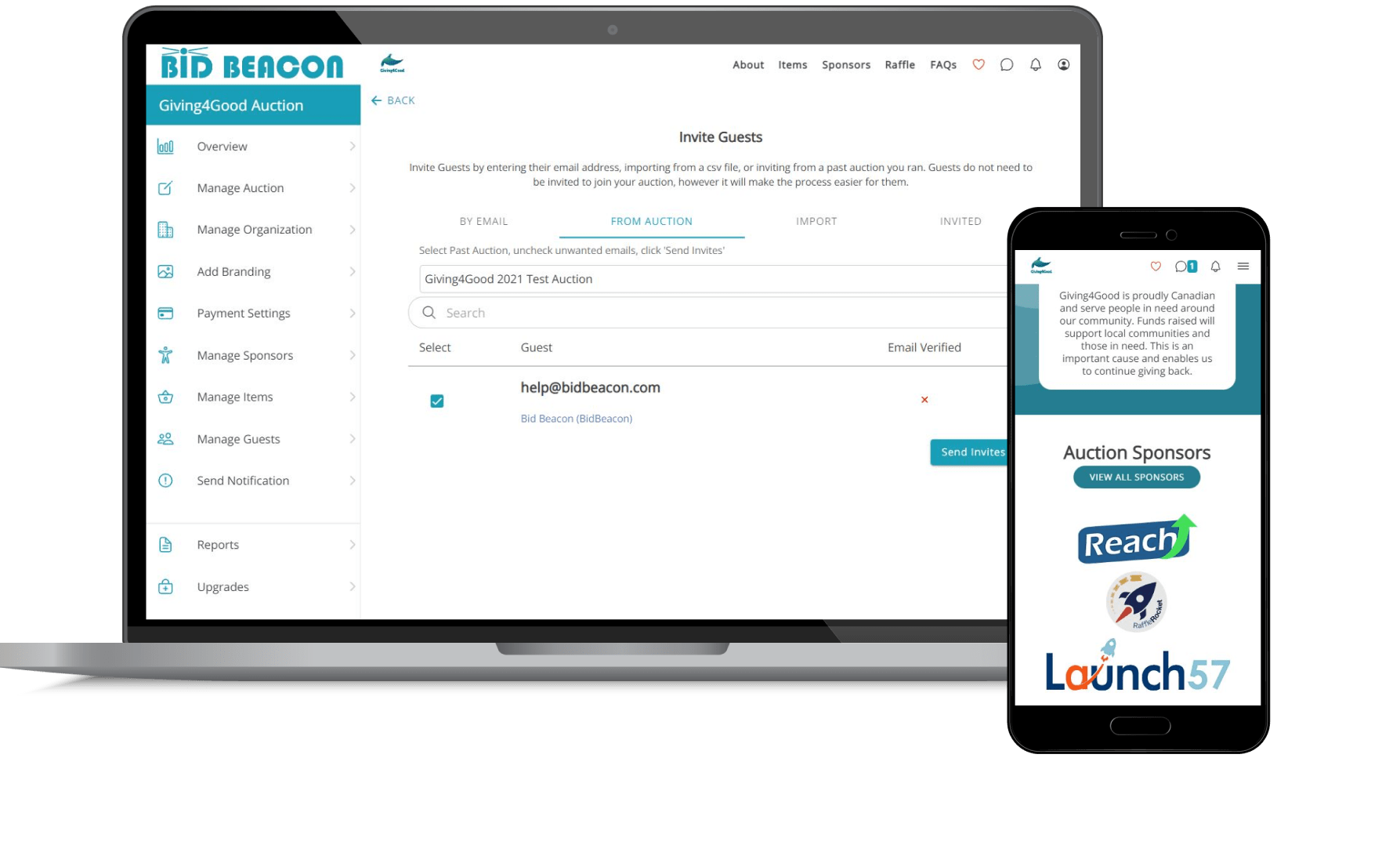 Creating your own online auction couldn't be easier with our Auction Wizard, guiding you through every step of the process.
Build out your auction's sponsors, set up guest instructions, customize your auction branding, set up your payment processing, and more.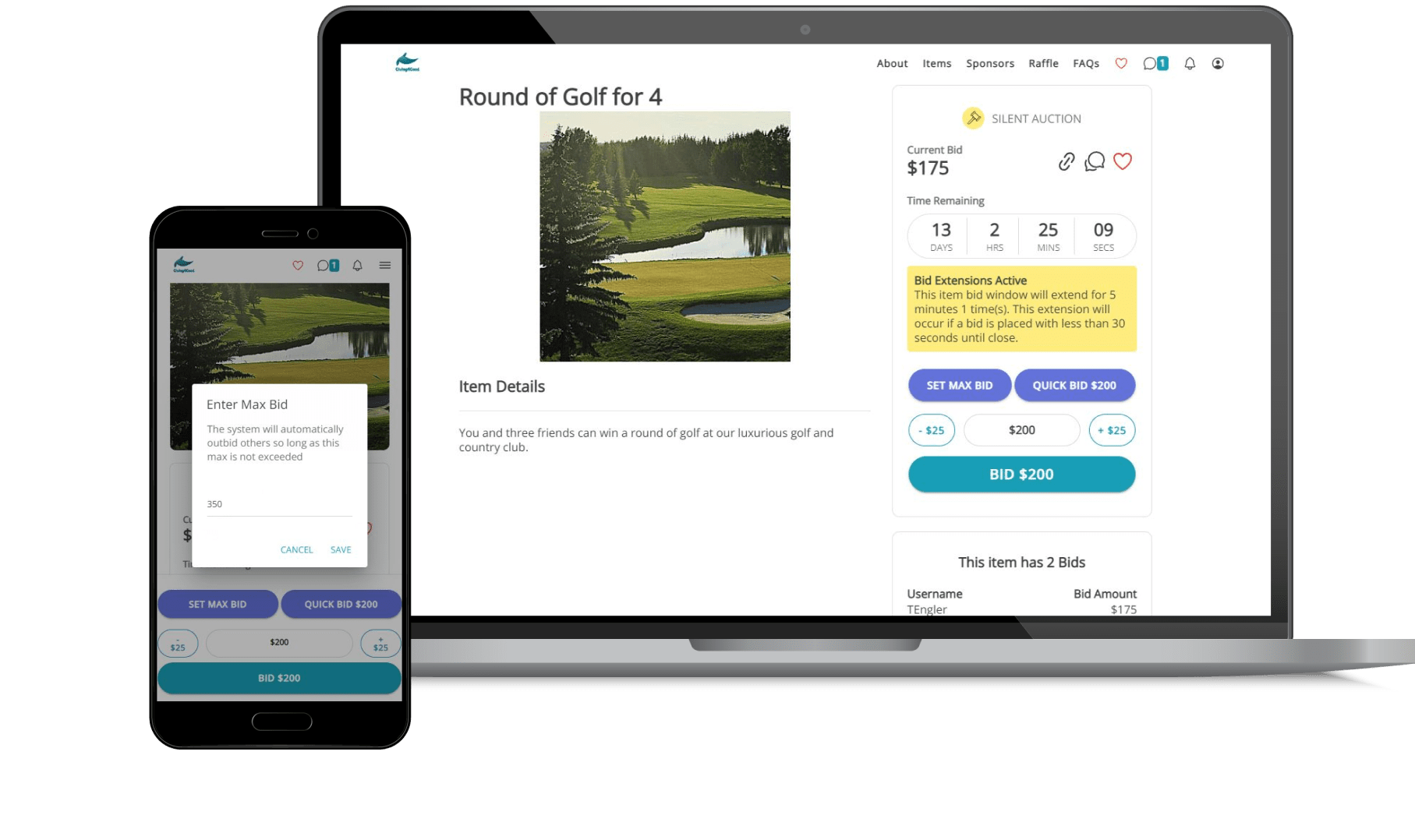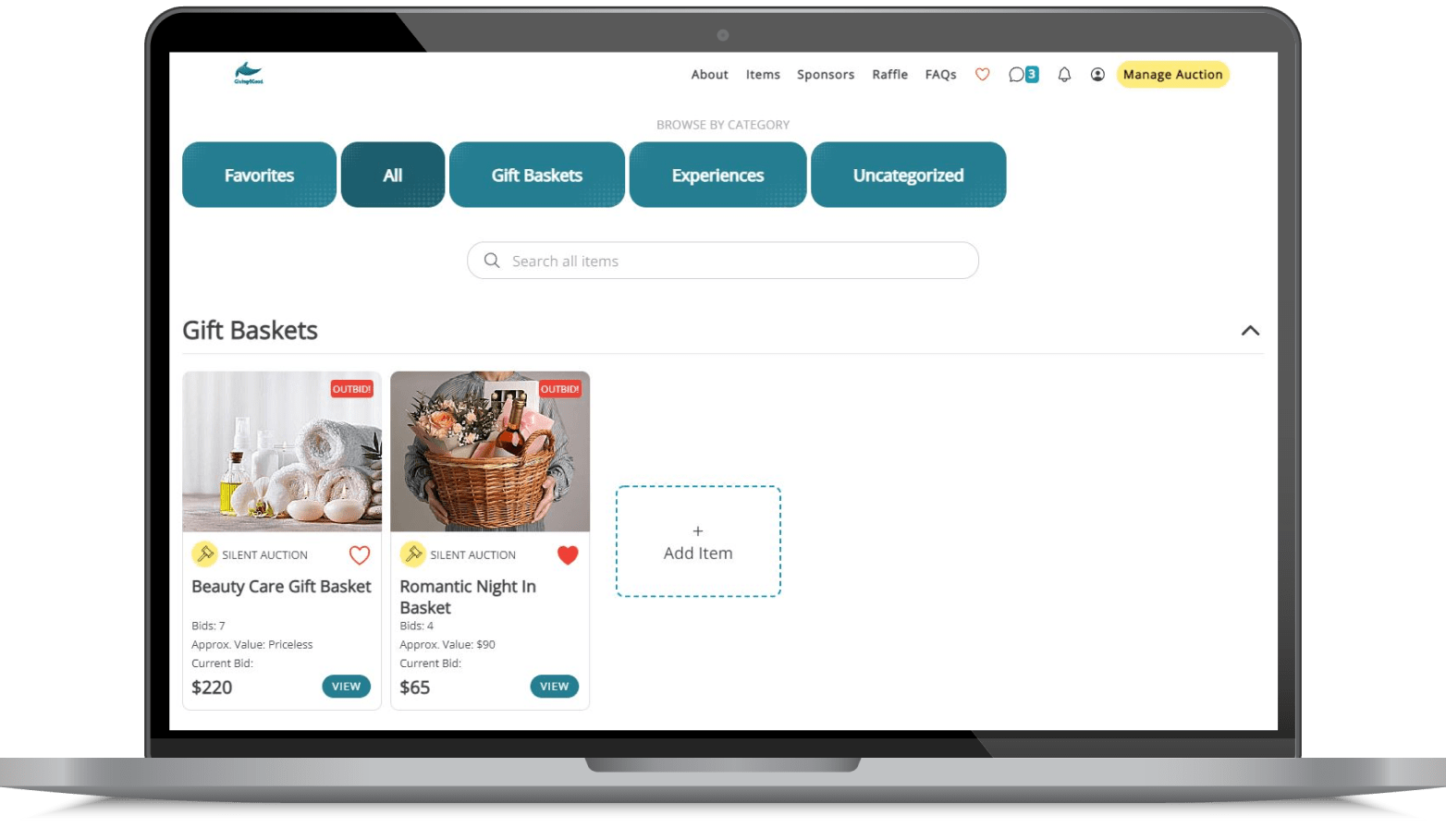 Manage your auction items
You can't host a silent auction without any items! This is where you will add the items that guests can bid on, make a donation to, or purchase.
In addition to directly inviting your supporters and network to join the auction, also be sure to share and promote your auction by sharing the invite link or QR code on social media, to your email list, or on promotional print materials.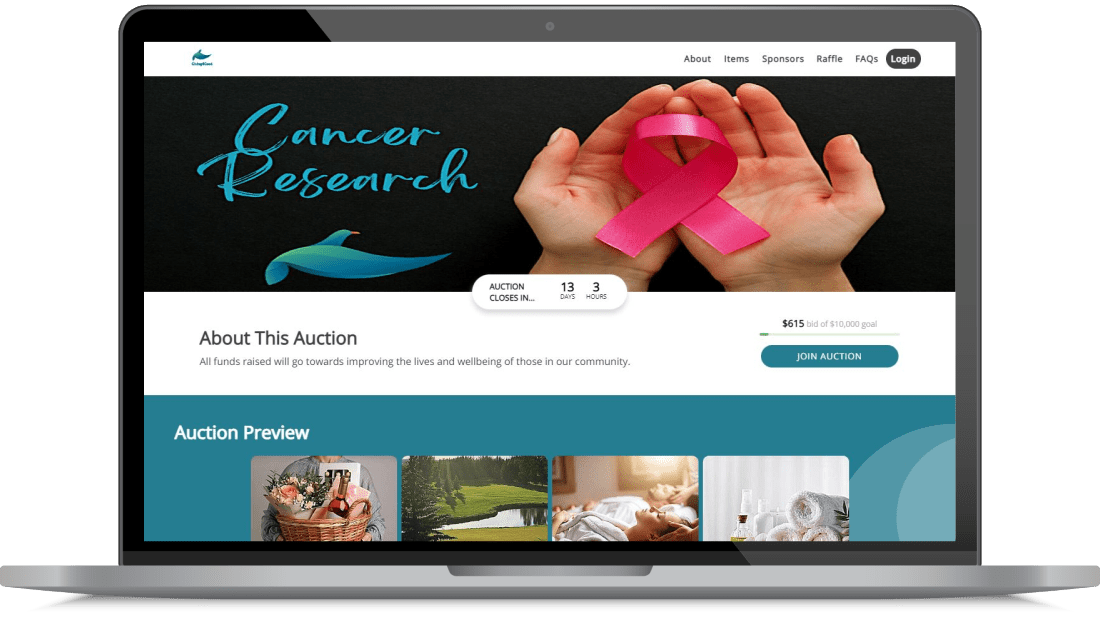 Included with the Ultimate Risk-Free auction, or as optional add-ons for Build Your Auction plans
Change the auction color theme, add a banner image, customize the link/access code, and add your logo to the header
Adding a video link to each item in addition to images allows you to create engaging promotions for your items
Recognize your sponsors throughout the auction with their logo, a description, and the link to their website. Optionally, you can add sponsor tiers. 
Don't tackle the auction set up process alone! Add additional admins to help set up and manage your auction.
Make paid tickets a requirement for guests prior to being able to bid
Collect payment online through Express Banking, Stripe, Square, or PayPal.
Full list of capabilities
Available on any auction, any time!
Get started with your own
free online silent auction!