Gift baskets are silent auction staples for organizations of all kinds—but what should you put in them if you want to attract bids? Here's a hint: the best gift baskets aren't random.
Organizing your gift basket around a theme guarantees that it will appeal to certain types of bidders. "Theme baskets" tend to be more successful than baskets with lots of unrelated items (some of which may appeal to a given bidder, while others almost certainly won't).
Fortunately, those of you struggling to come up with gift basket ideas are in the right place. We've helped countless charities and nonprofit organizations conduct successful silent auctions, so we know all about which items attract bids and which ones don't. Gift baskets are no exception—so here are 10 ideas to help you put together the absolute best baskets for your next event.
#10: Coffee or Tea Gift Basket
Most of us love a hot cup of something caffeinated to help us get up and go in the morning. Whether your bidders are tea lovers or coffee fanatics, they're sure to appreciate a basket full of items that will enhance this essential morning ritual. Go above and beyond by packing your basket with exotic brands bidders can't buy at the local grocery store, or including one bigger-ticket item (like a French press)!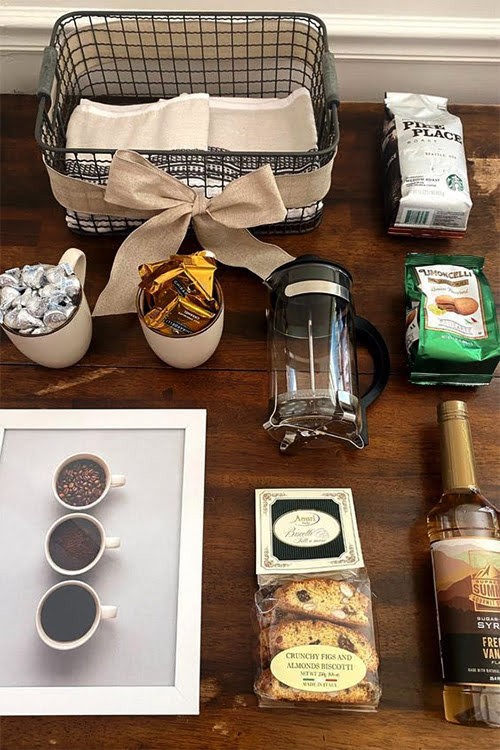 Everybody bathes (we hope), so why not give your bidders the chance to pamper themselves during their shower or bath time? High-quality bath bombs and shower gels are excellent items for these baskets, and you might round them out with a few nice bars of soap or essential oils.
Cocktail sets give your bidders the opportunity to mix their favourite boozy beverages in the comfort of their own homes! Make sure these include a few small bottles of various liqueurs, but include some tools for the job as well—like a muddler and a shaker. It never hurts to pack a recipe book into a basket like this as well, so whoever wins the basket will have instructions on how to make the best use of their new toys!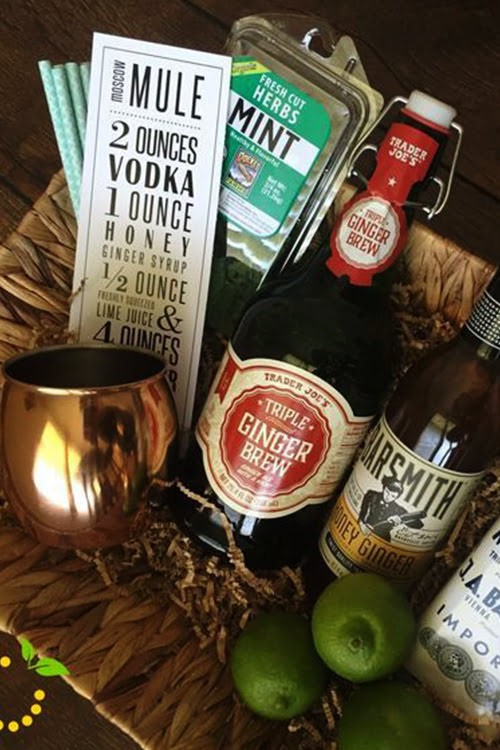 #7: Chocolate Gift Basket
For bidders with a sweet tooth, a gift basket full of exotic chocolates is a simply delicious prospect. Try to source the contents of a basket like this from high-quality, boutique chocolatiers in your local area, instead of picking up your chocolates from the nearest convenience store.
#6: Grooming Set Gift Basket
Razors, aftershave balms, skin creams, hair products, and other personal care items can all be bundled together in a basket that helps the winning bidder look and feel their best. To make a basket like this extra special, consider including a certificate to the barber, salon, or beauty shop that donated these items.
Lots of people recommend avoiding gift baskets with savoury food items, assuming they'll go bad quickly. But that's not necessarily true—there are plenty of preserves and other non-perishable savoury foods you can pack into a gift basket like this. And that's not all—consider adding a set of fancy utensils (like cheese knives or measuring spoons) to make this basket pop.
#4: Movie Night Gift Basket
Pretty much everyone loves a good night at the movies, so why not give your bidders a way to recreate that experience at home? Fancy popcorn and subscriptions to on-demand video services are a great place to start here—but you can go even further by adding novelty popcorn holders, printable movie tickets, or a blanket to cuddle under in front of the TV.
If your event appeals to an audience with specific interests (Golf? Fishing? Motorcycling?) then putting together a gift basket should be easy. Just source novelty items from a local shop that provides gear or equipment for these activities—and make sure to include one bigger-ticket item (or a gift card) to function as the centerpiece.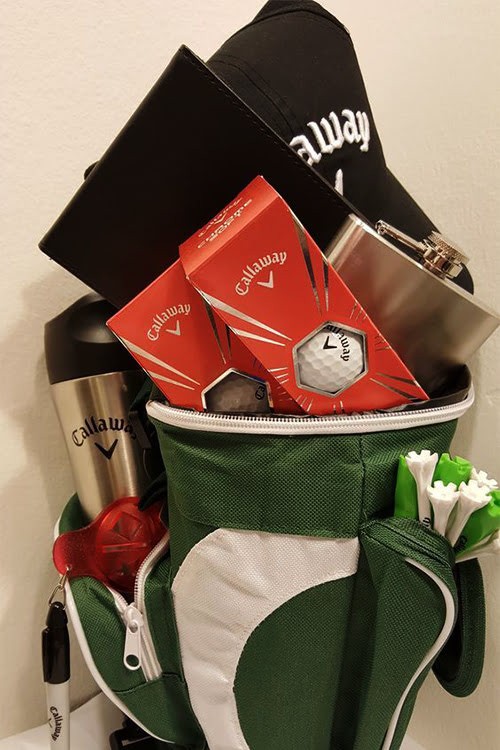 Gift baskets don't have to be structured around a particular interest or hobby—they can also be based on a specific time of year! Fall and winter gift baskets might include some of the comfort items we've already mentioned above (like tea, chocolate, or blankets), while spring and summer gift baskets might incorporate others that inspire more adventurous activities (cocktail items, kitchenware, grooming items with floral or citrus flavours).
Finally, it's worth remembering that December is the single most popular month for giving—so a holiday-themed gift basket is ideal for your end-of-year fundraising events. For best results here, try to avoid cheap items like dollar-store candy canes. Instead, think outside the box by including cozy stockings, holiday-themed cookie cutters, or a snowglobe!