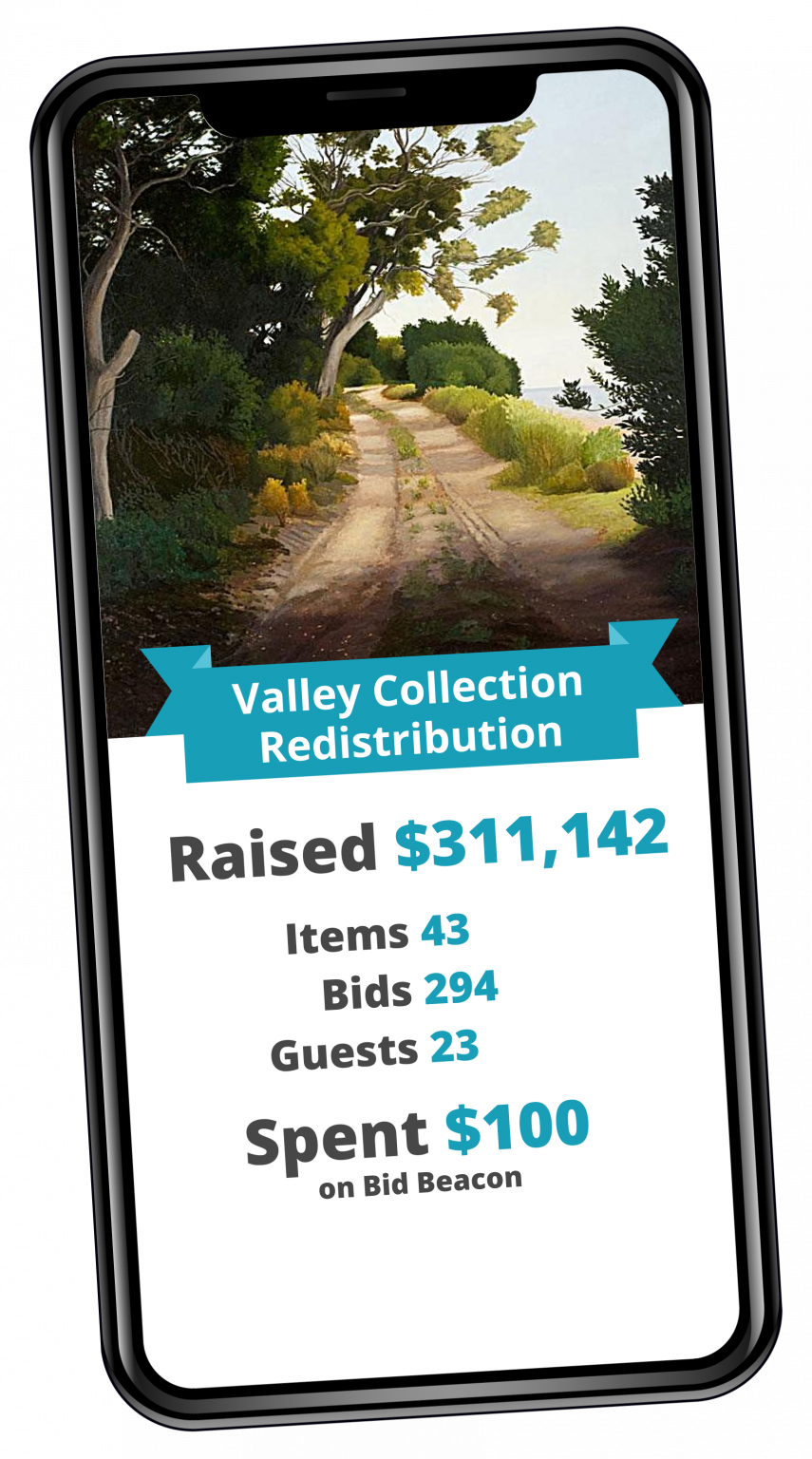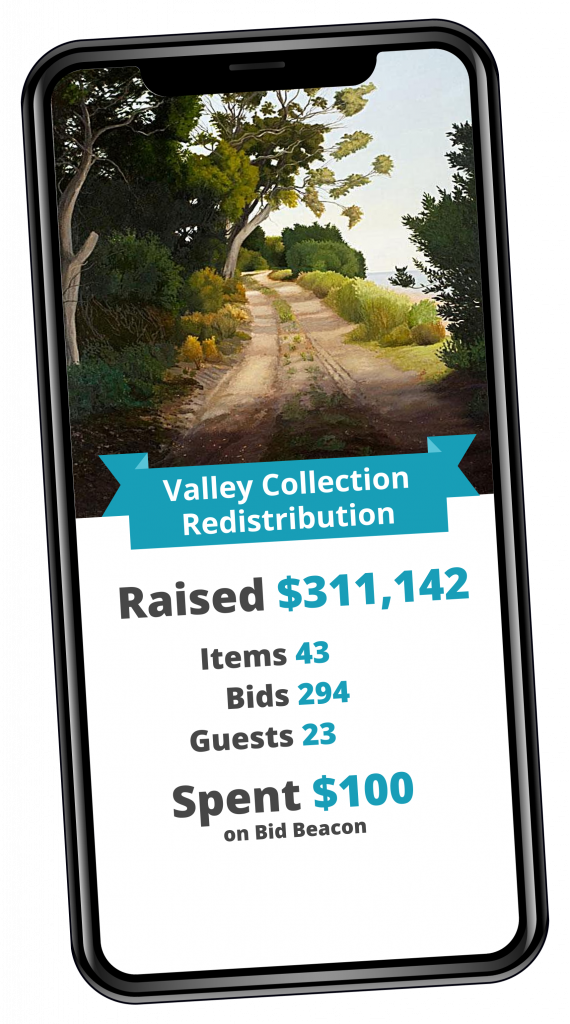 Silent auctions that raise more
in person and online!
Create an account to try it for free!
Bid Beacon is the silent auction system that makes it easy to promote items, collect bids & donations, build engagement, reconcile with winners, all while raising more money in person and online! We offer free auctions and paid upgrades with upfront pricing, no percentage taken and no commitment required.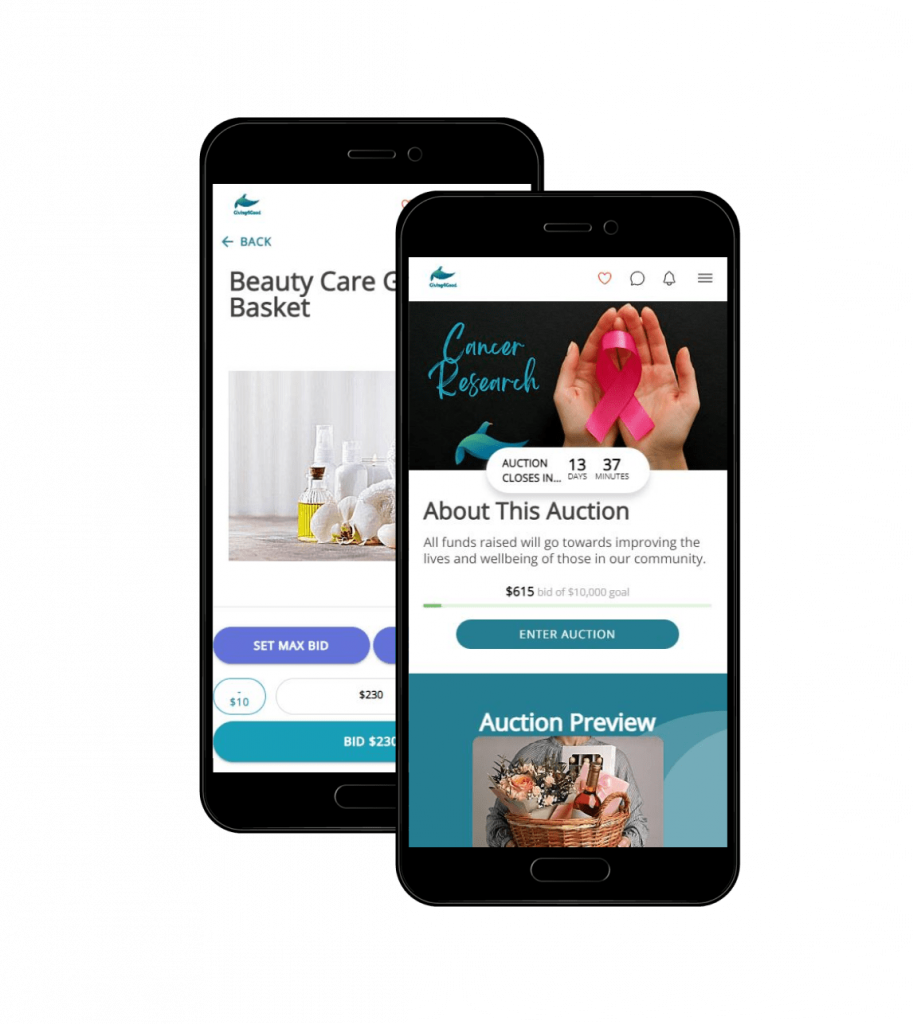 Setting up your auction is easy!
Don't just take our word for it... Here's what
real users
have to say
First, the customer service for this app is absolutely 1st class! any questions day or night are answered quickly and professionally. We ran a fantastic event using this App raising $100k from a silent and live auction. The system just works. Easy to setup with auction items and for users to find and download. Easy reporting after the event ensuring all items are collected and paid for. Worth EVERY $!
Went to a Silent Auction for the EBA recently and used Bid Beacon for the first time to bid on the items. What a fantastic app! Made the bidding process much easier and fun! And you don't have to constantly go back to the items to check your bid, it's all in the app.
The customer service is fantastic! They would respond within 2 hours or less whenever I needed help, and they left me no time to be stressed. Also - if you think the price is too good to be true, it's not. They don't take any of the profits, and what you pay is what you pay. I would highly recommend this app to anyone who is planning a silent auction!
We have the
perfect plan
for you
All prices are in American Dollars (USD)
Online silent auctions to help you achieve
your goals
We offer full self service functionality, with price points tailored to your needs.