For more than 20 years, the Ottawa Art Gallery has hosted art auctions as a method of fundraising. The proceeds are shared equally between the local artists and the gallery itself, contributed by local artists and promoted by the OAG.
For the past 3 years, this auction has gone digital. The first two were completely virtual events, and in 2022, they operated in a hybrid style, with guests bidding in person and from home.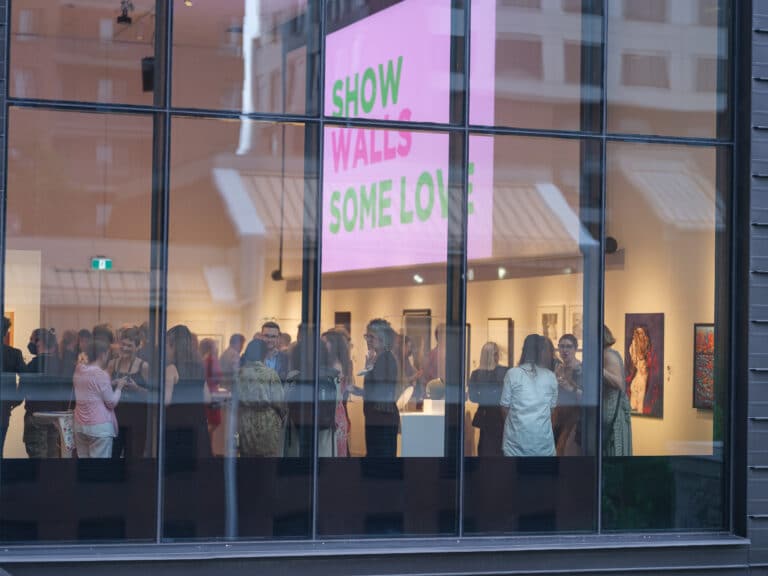 The auction started at a live exhibition with VIP guests and a lively, exciting atmosphere. This allowed guests to start viewing and bidding on items as they explored the exhibition. The auction remained open for several days after the exhibition closed, giving guests a chance to compete for the items they loved.
The Ottawa Art Gallery raised nearly $62,000 with 97 items with 211 bidders! Auction items were custom art pieces, one of a kind, and never to be found elsewhere.
The most actively bid items included paintings, ceramics, and textiles.
All contributors (Artists) were sharing the auction to attract interest from their fans
Items were categorized in a way that made it easy for people to find pieces that interested them
The auction was built into the exhibition, with the instructions being a vinyl decal installed right on the wall as you came in.
Each art piece had a QR code directing bidders to the piece in the auction
While there was an opening exhibition, the art remained on auction for the rest of the weekend to give people time to compete for their favorite items. This increased the funds raised dramatically.
Exclusivity was created in multiple ways. Guests needed a ticket to be able to bid on items, and some items were set up as a time-limited option.
About the Ottawa Art Gallery
We believe art and culture are essential parts of belonging and are the building blocks for the society we want. Art is a means by which we come together to celebrate the shared experiences that add texture and inspiration to the everyday.
We believe that regional art and artists offer us a unique vision of our society. Though grounded within a specific geography, these play an essential role in addressing and helping us to better understand the complex, global challenges of our time.