Enabling A School To Move Their Fundraising Events Online
"Technologically challenged" staff at Racine Christian School (RCS) needed an easy, user friendly mobile silent auction app that would increase participation and raise money during COVID-19, where everything needed to be remote. This was not something that the school had done before, and staff were very hesitant to spend the time to put everything online and promote. The school had been doing traditional paper/in person auctions for the past 75 years and changing that mindset was not an easy task. 
Racine Christian School is a member of Christian Schools International (CSI). They believe a Christian education provides insights especially regarding moral and spiritual decisions; it presents truth, not merely facts; and it provides the third aspect of a solid foundation: church, home, and school.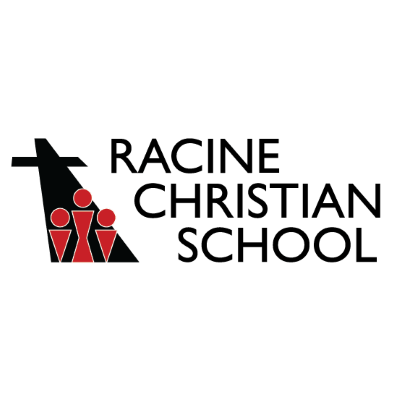 The Outcome - Raising over $12,000 USD!
The client went "all in" and was so happy they did! They uploaded over 200 items and raised over USD $12,000! Items were entered seamlessly through the easy interface and bidders bid on items and paid via online payments at auction closing from the comfort of their own couches. Admins didn't spend extra hours of counting and collecting cash payments. The items purchased were arranged for pickup at the school and everyone did so safely while socially distancing. 
The COVID-19 pandemic hit hard and fast. It shook up the school systems and left students and teachers scrambling. Most school events and fundraisers were cancelled until further notice. Everyone was faced with new remote challenges. Fundraising challenges still needed to be addressed, particularly silent auctions. 
Racine Christian School (RCS) was one of those schools. Two of their existing, in-person fundraising events were cancelled, and the organizers were left scrambling to find an alternative. The school had hosted an annual auction for 75 years, and acknowledged that it would not be easy to change their approach and thought process. Additionally, several staff members were hesitant to spend the time and effort in moving their fundraising to an online platform. An easy-to-use, self-serve online fundraising platform was required. 
RCS searched online for a suitable solution and found Bid Beacon. They reached out with questions and liked what they saw. Utimately, they decided to use it in place of their fundraising events, an RCS auction and a fun walk, after receiving an invite for a different Bid Beacon auction.
To run their online auction, RCS purchased a Bid Beacon Gala Bundle. They uploaded over 200 auction items and images with ease, and enabled online payments so that guests could pay for their items through the app after the auction ended. Promoting the auction was easy as RCS uploaded a list of contacts and email addresses they wanted to invite. Invites were sent out and nearly 200 guests participated in the auction, which ran for five days. 
As the auction ran, RCS used the Notifications feature to notify guests about particular items and app features. Guests were quite active over five days as a total of 1100 bids were placed on items. One item had 30 bids placed on it alone. 
After the auction ended, the school had raised over $12,000. Because online payments were enabled, admins didn't spend unnecessary time counting and collecting cash payments. Instead, the purchased items were arranged for pickup at the school, and auction winners came to pick up their items while practicing social distancing. Overall, the auction proved to be a success and RCS was able to continue their longstanding annual school tradition in a time of crisis.