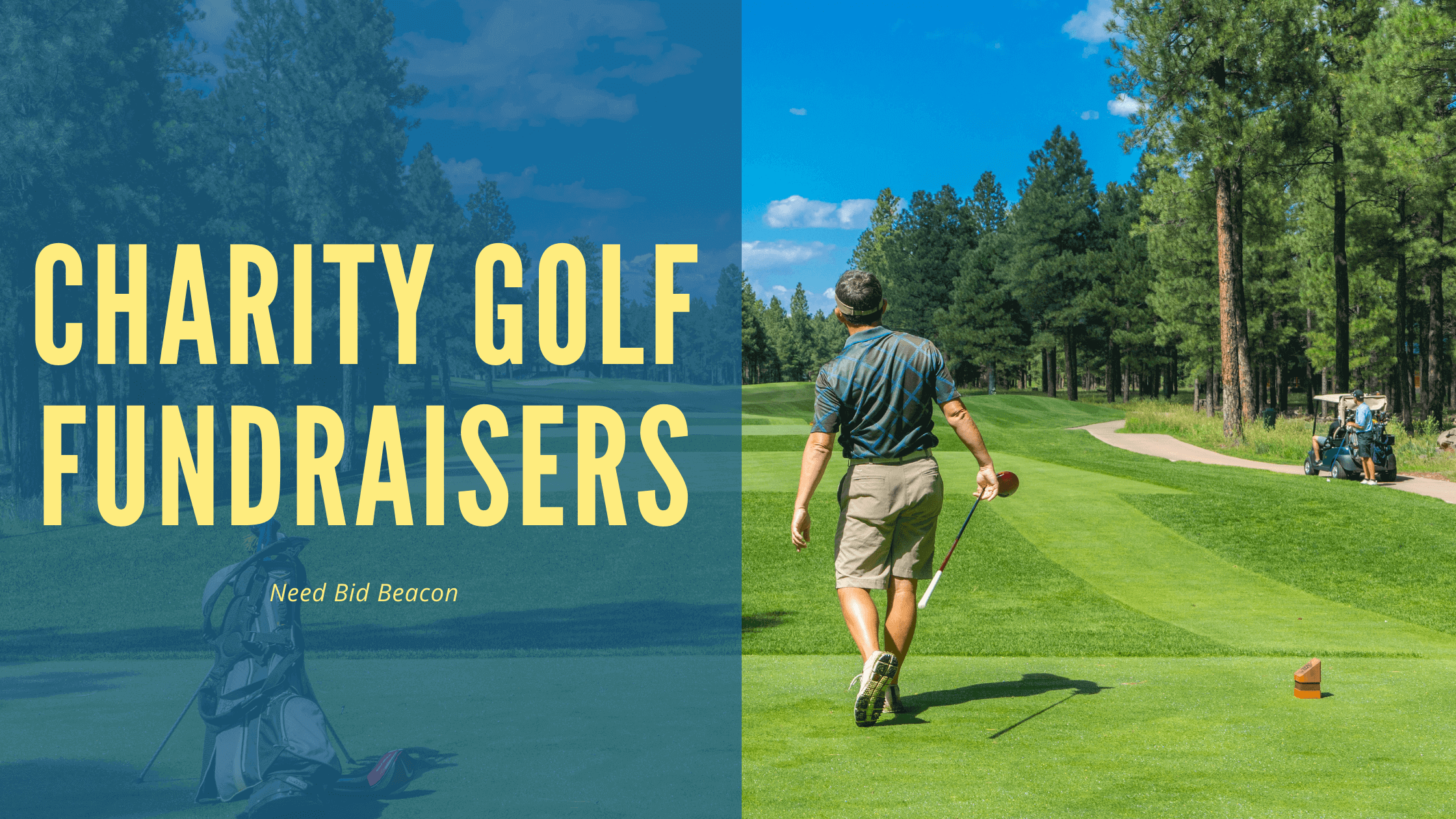 How To Maximize Funds Raised At Your Charity Golf Fundraiser
Golf season is here which means many charities and non-profits are dusting off their clubs to get back into the swing of hosting a golf fundraiser. Incorporating an online silent auction into your fundraising mix will not only create a fun atmosphere for participants, but also increase your total revenue! 
Rather than a traditional Silent Auction, we recommend throwing away those bid sheets and having participants use their own device instead. We've shared the two biggest reasons why you should try it out below.
The problem: During a typical event, participants arrive, group up, tee off, have dinner, watch an awards ceremony, and then leave. In most cases, bidding on the auction only occurs for the second half of the event.  
This means golfers must balance socializing, having dinner, and bidding. Some participants will be uninterested or tired after a round of golf and day in the sun, and will want nothing more than to sit back and relax.  
With Bid Beacon, your silent auction is available online, so bids can happen at any time through any mobile device. Participants have the flexibility to bid between holes, during lunch, and even in the days leading up to the event. The participant will be notified if they have been outbid, which is proven to increase the number bids and overall selling price for silent auctions. 
The problem: Attendees generally have limited opportunities to participate in a golf event's silent auction. Every event planner knows that if participants are not engaged enough to bid, your fundraising goals can become near impossible to reach.
Transitioning the silent auction to an online platform will easily solve the engagement constraint because participants can bid anytime, anywhere!  
Waiting to tee off? Bid! Waiting for a group member to find their ball? Bid! Simply want to sit back and relax after a round of golf? Do that, and still bid!
If you want to learn more about hosting a golf fundraiser with Bid Beacon as your online silent auction platform, check out the Case Study from KMG Events. Our team at Bid Beacon is ready to assist and make your next fundraiser the most successful one yet! 
We are proud to provide our customers with competitive pricing that contains ZERO hidden fees.