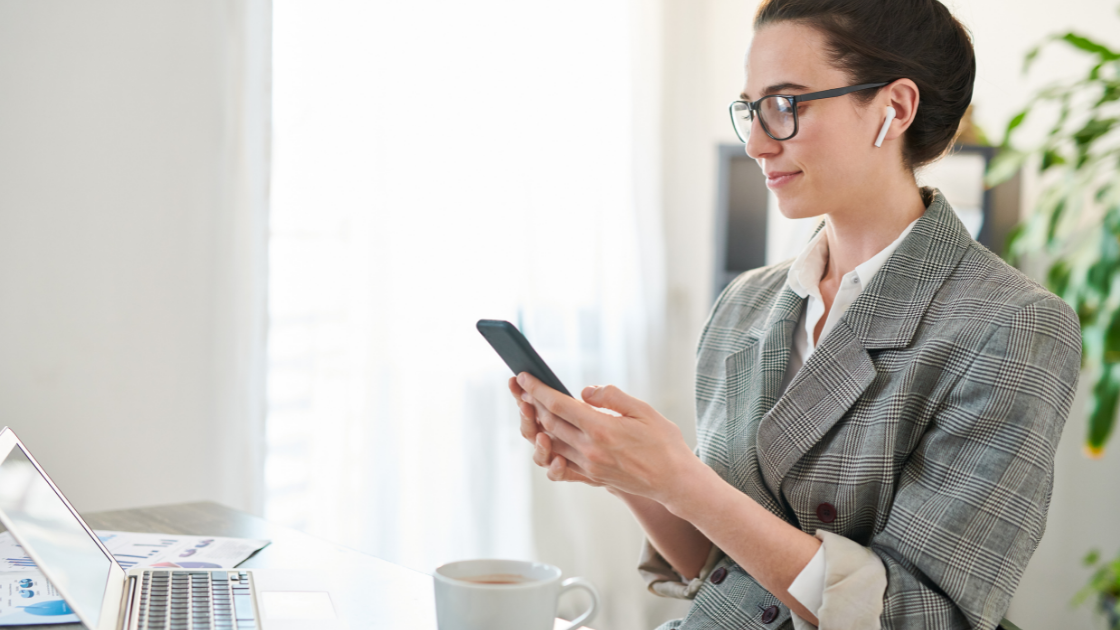 Adding Administrators to your auction
Running an auction isn't a one-person show, at Bid Beacon we encourage you to add additional administrators to help build out the fun!
Follow these steps to add helpers to your auction
Send the Auction Link to your team of administrators, or invite them from within the auction (learn more).
Your team will need to either create a Bid Beacon account, or log in to their existing account & join the auction
When they have joined, navigate to the Manage Guests tab from your auction dashboard
Find the person you wish to upgrade to admin status
Beside their name, click the dropdown under Access Level and change their access to either Admin or Owner*
See below to learn more about each status
Let them know they can log in now, and will see the Manage Auction button in the header bar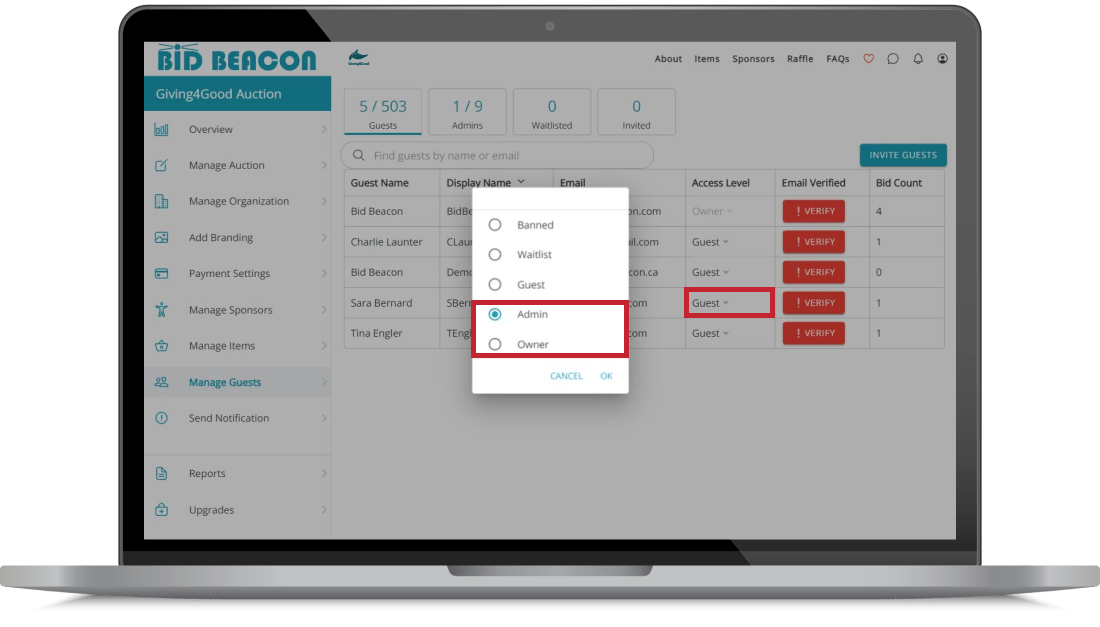 Admin status: These users have access to add admin functions except payment keys.  This access is best for volunteers and anyone who doesn't need access to payment dashboards.
Owner status:  Can access all admin functionality including the online payment keys.   This is the status to give your treasurers and those in charge of the funds collected.