There are 3 ways to bid on Bid Items:
Quick Bid

 – This will bid at the next increment for the item instantly.

Set Max Bid

 – This will allow you to choose your maximum on an item, and the system will bid for you at the minimum increment. If you get outbid and the next minimum bid is greater than your maximum, the system will stop bidding on your behalf, and you will be notified. *Note, if another bidder also has max bid set, the bids could come very quickly, so be prepared!

Custom Amount

 – You can type in a custom bid increment of your choosing (but not less than the minimum increment set but the auction host.

Accidentally bid on an item? Auction admins can remove your bid if you send a message using the chat bubble on the item's page.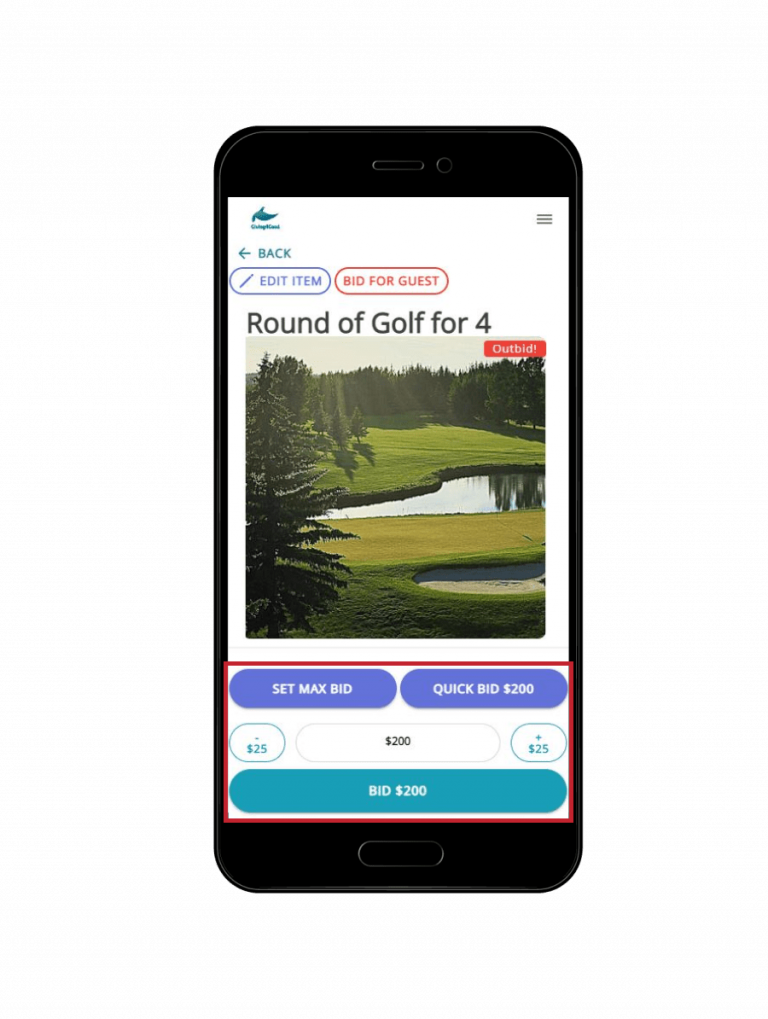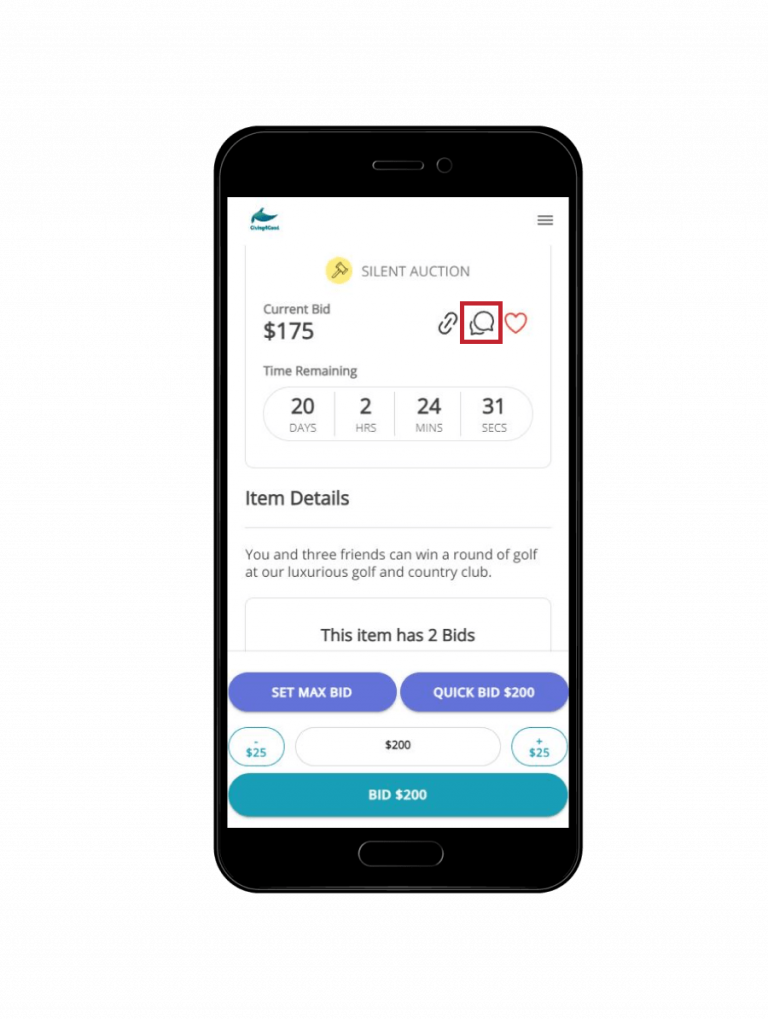 Blind Bid items are meant to be bid on with your best bid first. You will not be able to see what others bids are, so put your best offer forward! The winner will be announced at the end of the auction.
Buy It Now items are sold at a set price, and there may be multiples. Sometimes this is used for something such as Green Fee's or event tickets. Also for merchandise.
Donation items are straight donations, there is typically a set amount and no prize item attached to it.
Live Item is a preview of an item that will be auctioned off sometime during the event, live. Bidding and payment does not occur within the app for a live items.