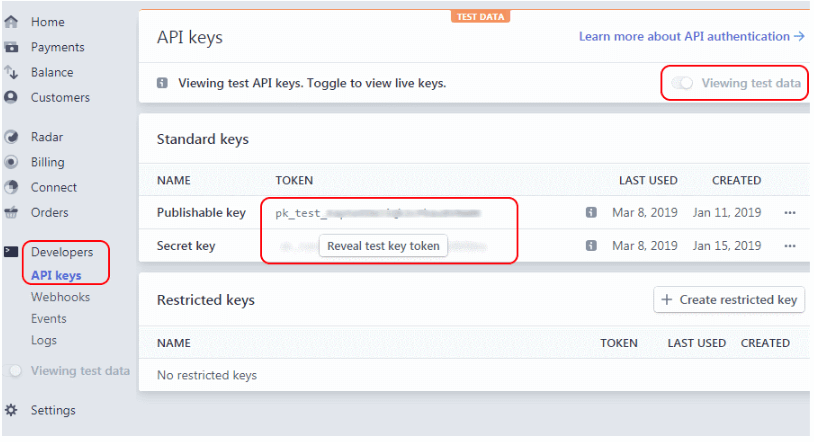 Click 'Developers' -> 'API Keys'
Toggle to switch between live and test keys
Important!
New stripe accounts look a bit different than below. Secret key will be hidden with something like sk_live_…XYZ. It seems the only way to actually get the secret key is to create a new secret key or roll a key. And only then can you see the key. Be sure to copy it somewhere safe so you have future access to it!
If you roll your key, you specify how long until old key expires. So if you roll it, be sure to update the key in Bid Beacon to the new one.